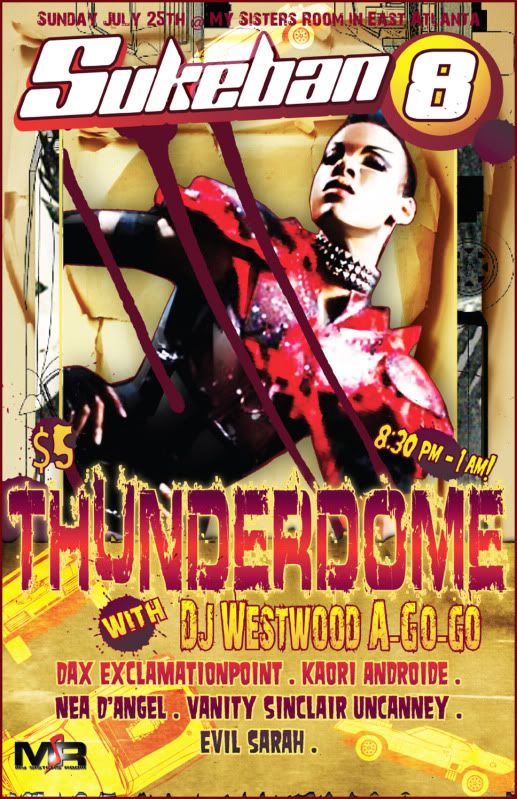 Sukeban 8: THUNDERDOME!

also my official birthday party.
Sunday July 25th @ My Sister's Room in East atlanta.

for more info, go to:

http://www.facebook.com/#!/event.php?eid=106272456089744&ref=ts

this flyer kindof happened by accident, i was just playing with an idea that somehow resulted in a combination of Art Neuvo / propaganda and Roadwarriors...all things i love.

this was the original version: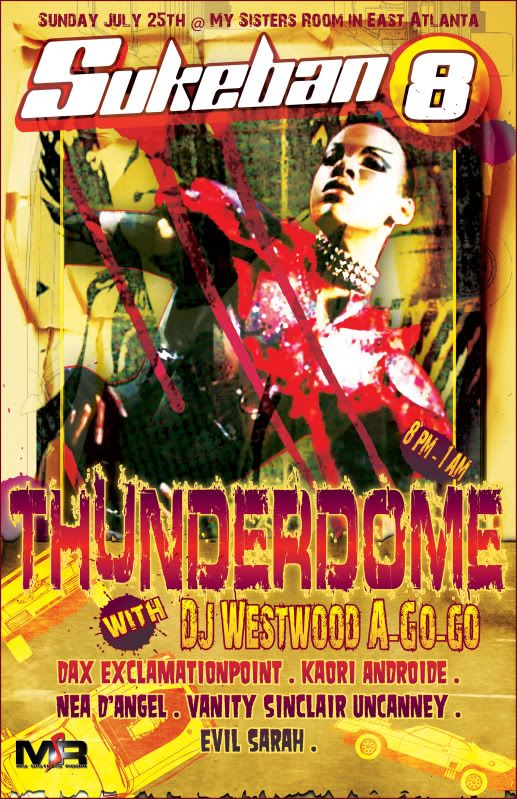 in all honesty, the final version needs more tweaking, but i dont feel like it right now.

just come to my party.

-DAX!