So i'm officially burnt out.

i cant seem to shake this tired feeling and of course i have deadlines to meet which arent getting met as well as i'd like.

its reeeally frustrating it feels like everything is collapsing around me and i know i need to pull it back together again but god damn its difficult...

just wanted to run away to new york for a few weeks and get lost in the city without a cell phone.

i need a SERIOUS break from drawing and drag. or at least a break from HAVING to draw and HAVING to be in drag.

but i know theres no way of that happening right now.


AANYWAY i need to get back to inking and coloring.

dragon con is this weekend, i'll be at mary's on friday for "DUNGEONS AND DRAG QUEENS" as storm, of course.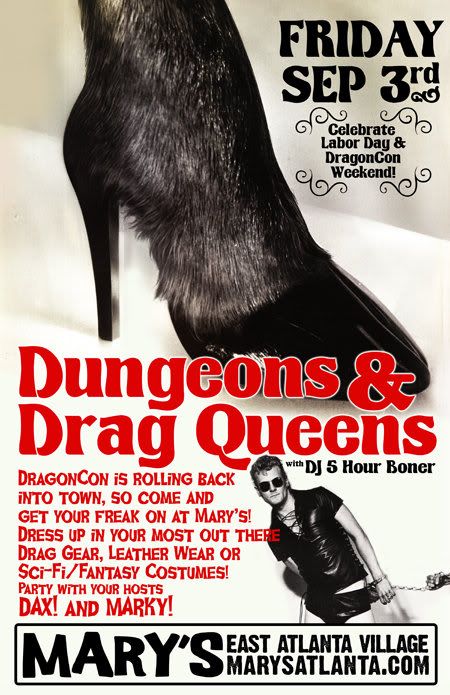 and then on the 11th, i'll be co-emceeing and gogo dancing for skin two at the jungle with defenze mechanizm.

be there or whatever.

OH and in closing, Sukeban now has a youtube page, if you've not come out to sukeban, now you can see what you've been missing!

http://www.youtube.com/thesukebanparty



Oh look! theres me!

enjoy!

-DAX!